Newstips for product people
Paragraph-long weekly pitches to the press are just a start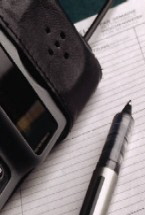 Because we're journalists reaching journalists, not a PR firm, Newstips has always been a different voice for products. We invite you to learn how and why here.
For those considering a relationship
The very best thing you can do is talk to us, challenge us, question us, get to know about us and learn everything you need to know in order to make an informed decision. There is no cookie cutter here; the recommendations we have for you will be explicitly for you.
10 THINGS TO UNDERSTAND ABOUT REACHING JOURNALISTS IN TODAY'S MEDIA
They have less space (or time) than ever for total coverage, so the bar is higher on what will qualify

If they regard a thing being presented as an indulgence, they will probably pass on the story

The beat system has significantly devolved; only major categories (health, business, entertainment) survive and each has only approximate borders, so nobody is short on material and you're not filling a need

Most press releases get delete-on-receipt treatment from most significant press people; use shorter and more direct messages

Clearly identify what problems or challenges people who use your product will find that it helps them overcome, and clearly identify who those most-likely-to-be-users people are

If people can't buy a thing, journalists are less likely to cover it and 70% of the buying base is still reluctant to make purchases online or by download

You can reach all the blogs, podcasts, video sites and social networking sites you want, but there's only one example we know of (Dell) where a company showed any hard-dollar return on their investment in that exposure

Your top choices for broad outreach (weighted for their observed ability to compel product purchases), in descending order, are:
Broadcast network TV news

Broadcast network and broadly syndicated TV entertainment

Top-50 ADI newspaper

Cable network TV

Mass circulation magazines

Network radio

Top-50 ADI TV news

51-200 ADI newspaper

Top-50 radio

51-200 ADI TV news

Top 50 local TV info/entertainment

51-200 ADI radio

51-200 ADI local TV info/entertainment
More journalists are hands-off than hands-on; only a very few will do a review; a lot of TV coverage is more show & tell than demo
Sure paths to major market TV coverage do exist, but plan on spending about $1,000 per market per appearance, generally reaching audiences between 40,000-150,000. (For a product available in local stores for $100 or less, that sets a cap at 600-2000 likely purchases resulting in the next 20 days; most products will do less than 10% of that; letting the program host offer products as audience/viewer prizes can boost that a bit).

ASK MARTY; AN INVITATION TO VENDORS
Newstips Bulletin Editor Marty Winston has been around newspapers, radio & TV since 1961, magazines since 1968 and writing for his audience of journalists weekly for almost 30 years. He's been around tech products since 1974, understands both direct distribution and the retail channels (including a stint as a Radio Shack exec), has the understanding of a "full-metal geek" but also understands human behaviors, especially purchasing behaviors. He does occasional tech segments on both radio and TV in the Cleveland market and on radio in New York City and it's rare to find a day when he isn't in touch with a lot of press people – as a colleague, not a pitchman. You will also find him on the registered press lists of major trade shows, including CES, PMA, CTIA, NAB and more. One result of that is that he gets pitched by just about every PR agency there is, and he can separate the wheat from the chaff.

So ask him about your circumstances. Tell him whatever he may not already know about your products. Tell him what you've tried, who you're using, how much you've spent and how well they've done for you. Tell him what your current or next channels are, what you want to accomplish, and how much you're willing to spend getting that done.

The chances are very good that he can make his recommendations during your first phone call. Some of his connections can help products get into (or increase their presence in) brick & mortar retail chains, or onto QVC. If he thinks you'd be better off with a different agency, or by adding an agency, or by doing some things in-house, he'll say so. Sometimes the difference won't be in the resources you use but in the tasks you have them do. He may or may not suggest that you consider becoming a sponsoring client in the Newstips Bulletin.

Whatever the outcome, getting you up to full health is a major part of restoring the economic health of everything we all do, so please don't wait until it's too late to ask.